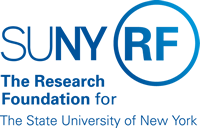 Letters of Appointment Policy
Basis for Policy
A letter of appointment is sent to an applicant who is offered and has accepted employment with the Research Foundation of State University of New York (RF) in order to ensure that the employee understands the terms and conditions relating to that appointment.
Policy
Each applicant who is offered and has accepted employment with the RF must, at the time of appointment, receive a letter of appointment. The letter of appointment must be prepared on Research Foundation stationery.
Each letter of appointment that is prepared must be signed by the Research Foundation operations manager or designee before sending it to an employee. A copy of the letter of appointment must be retained in the employee's personnel file.
A new letter of appointment is not required for a person who is being reinstated as an employee after being off the payroll for less than a one-year period.
Appointment Letter Requirements
A letter of appointment must convey the following information:
Required Information
The employer is the Research Foundation of State University of New York, a private, nonprofit corporation.
The title, effective date, salary rate, and regular pay date.
Note: This information must agree with the title, period of appointment, and salary rate on the Employee Assignment Form.
The appointment is contingent on proof of identity and employment eligibility.
Employment at the Research Foundation of SUNY is terminable at will and subject to Research Foundation policies.
Note:This means that employment with the Research Foundation is subject to the availability of funds and program needs and that there is no expressed or implied guarantee of employment retention. This may be stated as "Your employment under this appointment may be terminated with or without cause or notice at any time at either your option or that of the Research Foundation."
Fringe benefits are provided by the Research Foundation of SUNY under rules in effect on the date of appointment and are subject to change as approved by the Research Foundation Board of Directors.
The extent to which leave credits will be earned under the terms of the appointment.

Letter of appointment templates are available for campus use:

Appointment Letter Template - SUNY Faculty Summer

The letters may be modified to also include information regarding:
Employee orientation
General operating location information
Other information appropriate for dissemination at the time of appointment.
Related Resources
Below are related resources to carry out the policy or that provides other relevant information or instructions.
Document Name

Location

A letter of appointment template

A letter of appointment template for SUNY Faculty Summer
Responsibilities
This policy identifies the following responsibilities as assigned to those cited below.
| | |
| --- | --- |
| Individual/Group | Responsible for... |
| RF OM or designee | ensuring that all letters of appointment comply with the policy and requirements |
| VP of Administration and HR or designee | providing and updating guidelines on requirements |
Required Signatures
OM or designee
Employee (upon receipt)
Definitions
The following terms are used in this policy.
| | |
| --- | --- |
| Term | Definition |
| Appointment | The act of designating someone for an office or position. |
Change History
| | |
| --- | --- |
| Date | Change History |
| April 11, 2011 | Removed last line of table on Appointment Letter Requirements regarding NYS New Hire Notification. Information must now be provided in separate letter as per Wage Theft Prevention Act. |
| March 30, 2010 | Updated last bullet on required information table |
| December 2, 2009 | Updated details on employee signature requirements in appointment letter requirements section |
| October 26, 2009 | Added additional requirements: Overtime rate (for non-exempt employees), regular pay date and obtaining a written acknowledgment. |
Effective Date: May 1997
Responsible Party: Office of Administration and Human Resources, Personnel Administration
Contact Information: 518-434-7080
Feedback
Was this document clear and easy to follow? Please send your feedback to webfeedback@rfsuny.org.
Copyright © 2012 The Research Foundation for The State University of New York