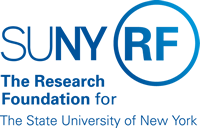 Non-Salary Payments Policy
| | |
| --- | --- |
| Effective Date: | August 15, 2016 |
| Supersedes: | N/A |
| Policy Review Date: | 2 years from effective date |
| Issuing Authority: | Research Foundation President |
| Responsible Party: | Chief Financial Officer |
| Contact Information: | 518.434.7050 |
Reason for Policy
This policy seeks to ensure that the Research Foundation for The State University of New York ("RF") is compliant with applicable Internal Revenue Service ("IRS") rules when providing Non-Salary Payments to employees, such as gift cards and allowances. See "Taxation and Reporting for Non-Salary Payments– Guideline" for other common examples. Royalty payments made to an individual pursuant to SUNY's Patents and Inventions Policy are not subject to the requirements of this Policy.
Statement of Policy
Documentation and Valuation Responsibilities
Non-Salary Payments can be provided to RF or The State University of New York ("SUNY") employees and must be consistent with any applicable sponsor requirements. Prior to providing the Non-Salary Payments to the employee, campus administrators must identify the amount or value of the Non-Salary Payment, determine if the same is taxable, reportable, if withholdings are required, and must maintain certain documentation concerning the Non-Salary Payments as set forth in the "Taxation and Reporting for Non-Salary Payments - Procedure." Operation Managers ("OM") or their designees must regularly monitor Non-Salary Payments for any personal use by an employee.
SUNY Employees
In addition to the reporting and withholding determinations described above, when RF provides Non-Salary Payments to a SUNY employee such provisions must be approved by appropriate SUNY Staff and the OM or their delegate. Note that these additional payments may require additional approval and reporting on the state side, internally to the campus Ethics Officer, and externally to the New York State's Ethics agency, the Joint Commission on Public Ethics, especially for those who are required to file an Annual Financial Disclosure Statement to JCOPE to report their earnings.
Responsibilities
The following table outlines the responsibilities for compliance with this Policy:
| | |
| --- | --- |
| Responsible Party | Responsibility |
| Operating Location | Determine the value of the amount subject to tax and reporting rules |
| Operation Manager or delegate | Regularly monitor provision of Non-Salary Payments or business expenses for any personal use |
Definitions
Employee - an individual engaged to provide services to an organization where the organization controls what services are performed and how they are performed.
Non-Salary Payments– Amounts paid or provided to RF or SUNY employees outside the payroll process. For illustration purposes, see "Taxation and Reporting for Non-Salary Payments – Guidelines" and common examples
Reportable – Income required to be reported to the IRS on a year-end tax statement.
Related Information
RF
Taxation and Reporting for Non-Salary Payments Procedure
Taxation and Reporting for Non-Salary Payments Guidance
Unrestricted Fund Expense Policy
Compensation Reporting Guidelines
Internal Revenue Service
IRS 15-B Employers Tax Guide to Fringe Benefits
IRS Publication 5137 Fringe Benefit Guide
Forms
Non-Salary Payments Determinations
Change History
| | |
| --- | --- |
| Date | Summary of Change |
| January 26, 2022 | Policy reviewed |
| August 15, 2016 | New policy. |