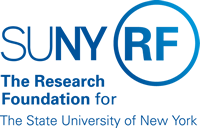 Nepotism Policy
| | |
| --- | --- |
| Effective Date: | March 15, 2013 |
| Supersedes: | N/A |
| Policy Review Date: | To be reviewed every 3 years from effective date |
| Issuing Authority: | Research Foundation President |
| Policy Owner: | Vice President for Human Resources |
| Contact Information: | (518) 434-7080 |
Reason for Policy
The policy protects against potential conflicts of interest arising from the employment of relatives or close personal relations to existing Research Foundation for The State University of New York ("Research Foundation" or "RF") employees.
Statement of Policy
Research Foundation employees must not have any involvement in the hiring, termination, or supervision of any Family Member or Related Party. Family Members and Related Parties may be employed by the Research Foundation. However, to avoid an actual, perceived, or apparent conflict of interest, no employee may initiate or participate in, directly or indirectly, decisions involving a direct benefit, e.g., initial employment or rehire, promotion, salary, performance appraisals, work assignments or other working conditions to Family Members or Related Parties.
Exceptions
Exceptions to this policy may be granted by an operations managers subject to an approved conflicts of interest management plan pursuant to the RF's Management of Conflict of Interest Procedure or the local practice in place for managing potential conflicts of interest.
Responsibilities
The following table outlines the responsibilities for compliance with this policy:
| | |
| --- | --- |
| Responsible Party | Responsibility |
| RF operations manager or designee | Maintain records related to job applicants and new hires to demonstrate that all personnel and employment practices are administered fairly and are uniformly applied to all candidates and employees regardless of relationships with an RF employee. Document any personnel transactions and exceptions covered under this policy. |
Definitions
Nepotism: Favoritism shown by a person in a position of power with respect to Family Members or Related Parties regardless of merit.
Family Members: Relationships by blood and affinity including:
parent and step parent;
spouse, spouse's parents, spouse's grandparent, and spouse's siblings;
child, adopted child, step child, foster child and his/her spouse;
sibling, step sibling, half sibling, foster sibling and his/her spouse;
grandparent and grandparent's spouse, great-grandparent and great-grandparent's spouse;
grandchild and grandchild's spouse and great-grandchild and great-grandchild's spouse;
aunt and uncle and his/her spouse;
niece and nephew;
first cousin;
any person with whom there is a legal custodial relationship or member of the same household.
Related Party: is any adult in a committed relationship with another adult, including both same sex and opposite-sex relationships.
Related Information
Management of Conflicts of Interest Procedure
NYS Public Officers Law Section 73
Forms
None
Change History
| | |
| --- | --- |
| Date | Summary of Change |
| January 11, 2023 | Updated link |
| December 7, 2012 | New Policy Effective 3/15/2013 |
Feedback
Was this document clear and easy to follow? Please send your feedback to webfeedback@rfsuny.org.
Copyright © 2012 The Research Foundation for The State University of New York