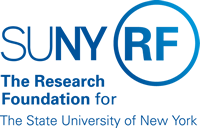 Hiring Retired SUNY Employees
| | |
| --- | --- |
| Effective Date: | March 15, 2013 |
| Supersedes: | N/A |
| Policy Review Date: | To be reviewed every 3 years from effective date |
| Issuing Authority: | Research Foundation President |
| Policy Owner: | Vice President for Human Resources |
| Contact Information: | 518-434-7080 |
Reason for Policy
The policy establishes circumstances under which retired State University of New York (SUNY) employees may be hired by the Research Foundation (RF). SUNY has set guidelines, based on the requirements in section 150 of the Civil Service Law of New York State (NYS), for the re-employment of retired SUNY employees under 65 years old who receive pension benefits from New York State. The SUNY guidelines do not apply to the Research Foundation but provide a context for this policy. This policy is designed to allow the RF to hire retired SUNY employees when required and justified to meet critical RF business operational needs.
Statement of Policy
This policy applies to SUNY retirees hired by the RF after the effective date of the policy.
All RF employment must be approved according to Research Foundation policies and procedures, comply with RF position titles and standards, and comply with applicable federal and state laws and regulations.
Requirements
A retired SUNY employee may be employed by the RF if the following conditions have been met:
There is a documented critical business operational need; and
There is appropriate supporting documentation as outlined below; and
Hiring is properly authorized and documented in accordance with RF policy and procedures.
Documentation
The following must be documented in support of the RF employment of a retired SUNY employee:
A complete job description, and
Recruitment efforts; or if no recruitment, the unique and critical business need to fill the position that justifies the absences of recruitment, and
Qualifications of the individual for the position, and
Explanation of how hiring the retiree is in the best interest of the RF/SUNY, including why the position cannot be filled through the transfer or training of existing personnel, and
Proper authorization of the hire in accordance with RF hiring policies and procedures.
Responsibilities
The following table outlines the responsibilities for compliance with this Policy:
| Responsible Party | Responsibility |
| --- | --- |
| RF Operations Manager or designee | Implementing and complying with this policy. |
| Sr. Director of Human Resources or designee | Developing and maintaining this policy. |
Definitions
SUNY Employee: An employee of the State University of New York within the State University of New York System, not including community colleges
Retiree or retired SUNY employee: As defined per the SUNY guidelines, a person who is receiving a service retirement from Employees Retirement System (ERS), Teachers Retirement System (TRS). A member of the Optional Retirement Program (ORP) who separated from service at normal retirement age (55, or 50 in an incentive program) or older and has 10 years of service will be considered a retiree if they have received a retirement incentive or have begun to withdraw funds from their pension, either through annualization or cash withdrawal.
Related Information
Guidance on Hiring Retired SUNY Employees
Salary Rules and Policies for Regular Employees
Forms
None
Change History
| | |
| --- | --- |
| Date | Summary of Change |
| January 15, 2013 | New Policy |
Feedback
Was this document clear and easy to follow? Please send your feedback to webfeedback@rfsuny.org.
Copyright © 2012 The Research Foundation for The State University of New York