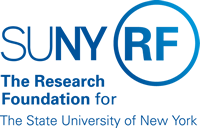 Honoraria Policy
| | |
| --- | --- |
| Effective Date: | September 24, 2018 |
| Supersedes: | None |
| Policy Review Date: | To be reviewed every 3 years from effective date |
| Issuing Authority: | Research Foundation President |
| Responsible Party: | Chief Financial Officer |
| Contact Information: | 518.434.7050 |
Reason for Policy
The purpose of the Honoraria Policy is to establish the Research Foundation's practice in relation to allowing honorarium payments.
Statement of Policy
This policy applies to all honorarium payments made through the Research Foundation.
When an Honorarium Payment is Usually Made
An honorarium is usually paid to a lecturer or speaker when the speaking engagement is not extensive or the lecturer does not ask for compensation. Under these circumstances the project director may offer to pay expenses plus an honorarium or just an honorarium.
When an Honorarium Payment Cannot be Made
A person cannot have both an employment relationship and an independent contractor relationship with the same organization. For this reason, a Research Foundation employee who gives a Foundation-sponsored lecture would be compensated through the Foundation's payroll process.
The following table describes the rules that apply to honorarium payments made by the Research Foundation:
| | |
| --- | --- |
| If the service provider is a . . . | Then . . . |
| SUNY academic or professional employee | The honorarium payment must comply with SUNY policy (see next section). |
| Non-SUNY service provider | There are no restrictions on the honorarium payment. |
| Research Foundation employee | An honorarium cannot be paid. |
SUNY Requirements Policy
SUNY employees who are receiving an honorarium from the Research Foundation should review and comply with the New York State Joint Commission on Public Ethics (JCOPE) requirements.
How to Process Payments of Honoraria
An honorarium payment to a SUNY academic or professional employee or non-SUNY service provider is processed as a reportable income payment. Refer to the Payment Tax and Reporting Handbook section on independent contractors for more information.
Responsibilities
The following table outlines the responsibilities for compliance with this Policy:
| | |
| --- | --- |
| Responsible Party | Responsibility |
| Every individual who initiates, processes, reviews, approves or records financial transactions on behalf of the RF. | Responsible for administering this policy. |
Definitions
Honorarium- Payments given in recognition of a special service or distinguished achievement when custom or propriety does not allow a fixed business price.
Related Information
Engaging Independent Contractors
Forms
None
History
| | |
| --- | --- |
| Date | Summary of Change |
| February 15, 2022 | Policy reviewed |
| September 24, 2018 | Placed policy in new format, reviewed and updated for accuracy. |
| May 27, 2009 | Updated information and link under SUNY Policy. |