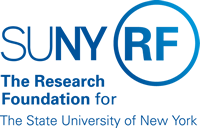 Bank Account Establishment Policy
| | |
| --- | --- |
| Effective Date: | February 21, 2017 |
| Supersedes: | None |
| Policy Review Date: | To be reviewed every 3 years from effective date |
| Issuing Authority: | Research Foundation President |
| Responsible Party: | Chief Financial Officer |
| Contact Information: | (518)434-7050, rffinance@rfsuny.org |
Reason for Policy
On August 18, 1994 the Research Foundation's Board of Directors adopted Resolution Number EX 94-12 establishing the policy on bank account establishment.
Statement of Policy
The Treasurer of The Research Foundation for The State University of New York is authorized to establish routine bank accounts and related banking services to accommodate the specific needs of projects/programs without the need for prior approval of the Board of Directors or the Executive Committee.
The establishment of all such bank accounts and services will be consistent with appropriate banking regulations and the administrative criteria for the conduct of such matters.
Delegation of Authority
The Treasurer of the Research Foundation has the authority to delegate the approval of bank accounts. The list of delegated individuals is maintained in Central Office (CO) Treasury with a yearly review for appropriateness. All requests for new campus bank accounts or changes on existing campus bank accounts must be routed through CO Treasury for approval.
Government Regulations
If the bank account is being established for use within the United States, the bank must be insured by the Federal Deposit Insurance Corporation (FDIC).
Definitions
None.
Related Information
None.
Forms
None.
Change History
| | |
| --- | --- |
| Date | Summary of Change |
| February 6, 2023 | Policy reviewed |
| February 21, 2017 | Updated name of RF and change from Finance Office to Central Office Treasury. |
| July 8, 2009 | Updated Delegation of Authority section. |
| October 8, 2004 | New document per the Fair Labor Standards Act requirements for safe harbor. |
Feedback
Was this document clear and easy to follow? Please send your feedback to webfeedback@rfsuny.org.
Copyright © 2012 The Research Foundation for The State University of New York