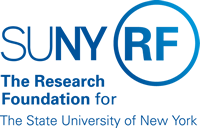 Fixed Price Balance Award Administration Policy
RF Board Policy
Where the funds remain unexpended after completion of a project supported by a fixed price contract and after the acceptance of the final technical report by the sponsoring agency, the funds remaining unexpended shall be transferred to an institutional account which shall be established in support of research and educational purposes, to be expended at the discretion of the Chief Administrative Officer on the campus where the funds originated.
BD69-18
March 18, 1969
Delegation of Authority
The campus president has absolute discretion to delegate authority for administering fixed price balance funds to someone on campus, not necessarily the RF operations manager. Authorization may be provided on a case-by-case basis, or provided overall. Documentation of delegated authority must be kept on file at the campus location.
Change History
December 3, 2003 - New document.