Jerry Gauriloff
Director, University at Albany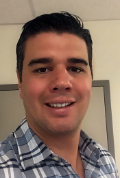 Specialties:
Management, finance
Mentoring:
Why I want to be a Mentor:
A lot of people put their time and effort into me coming up and I want to pay it forward. Also its important for employee development, retention, and ultimately how successful the RF is in acheiving its mission.
Personal Statement:
I'm 6'8'', played basketball for Yale. Love excercise and reading HBR and the Economist. Studied Econ and have an MBA in Finance.
Philosophy:
I was a mentor in the program last year and had an amazing experience.
Commitment to Diversity:
Diversity is the key to success for any organization and as I leader its my number one job to develop people
Contact Information: