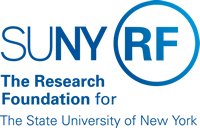 Instructions for Completing ACH Enrollment Form
---
Instructions (Please read carefully)
The above information is confidential and required to process payment data from the Research Foundation for SUNY to the financial institution and/or its agent. Failure to provide this information may delay or prevent receipt of payments.
Cancellation of ACH Enrollment:
Payments will be made electronically via ACH until cancellation by the Research Foundation or the supplier.
Cancellation by the Research Foundation: ACH enrollment will be canceled on the effective date for any of the following:
Change in financial institution or account information
Change in the supplier record to inactive status.
Cancellation by the Supplier: You may stop receiving payments via ACH at any time by completing a new ACH Payment Enrollment Form.
On a new form, check the Cancel box, fill in supplier name, Identifying number and account type, then sign and date the form in Section 2. To cancel, check the Cancel box, complete the form and then sign and date the form in Section 2.
Change in Financial Institution:
To change the financial institution into which you deposit funds, you must first cancel your ACH enrollment (see above), and then complete a new enrollment form to start a new ACH enrollment with the new financial institution.
Responsibilities:
You are responsible for verifying (with your bank) the accuracy of your bank account number when your enrollment form is completed
You are responsible for notifying the Research Foundation if you change banks or account number. You must complete a new ACH Payment Enrollment Form and begin the ACH payment process again.
You must complete an ACH Payment Enrollment Form to cancel that ACH payment (see above for cancellation instructions).
You are responsible for payment of any charges that may be incurred against your account as a result of receiving an ACH payment.
You must repay the Research Foundation of SUNY if an overpayment occurs as the result of payment via ACH.